Home Inspections are Important: Here's Why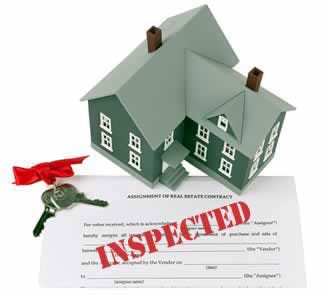 With all the fees and expenses involved in purchasing a home, it may be tempting to skip the home inspection to avoid spending the money.  But in the long run, it may cost you more to skip it.  Home inspections sometimes reveal things that ultimately could have cost you way more than the fee involved.
While you might believe the sellers are being honest about the condition of the home, it's important not to take their word for it.  Truthfully, they probably are being honest.  But they don't necessarily see what could be "wrong" with the house any more than you do.  That's why you need an expert to come in and do the inspection. They can find things that never would be noticed by the naked eye because they know what to look for. Home inspectors can also give you advice and things to look out for in the future. With that information, you have an idea of how to prepare for potential costs down the road.
A home inspection can be a deal breaker as well.  For example, if sellers offer a discounted price or cash back for skipping the inspection, that is a huge red flag!  Walk away from the deal.   A home inspection only takes a few hours and is paid for by buyers, so there is no reason sellers should protest unless there are critical issues in the home they know about and are trying to hide.
When hiring a home inspector, you want someone with many years of experience and proper certifications and licenses. You also want someone who will be thorough…willing to go through the basement, attic and up on the roof to check out every nook and cranny of the home.  It's important to gather as much information about the house as possible so that you know what you are getting in to.
It is not mandatory for you to be present for the inspection, but it's a good idea to be there.  Some inspectors are happy to have you walk along with them and ask questions as you go.  Others will want to do the inspection on their own and then have you do a walk through with them after they are done.  Either way, be sure to look carefully through the report they give you and ask as many questions as you want.  Remember that you are paying for their time, so don't hesitate to have them go over the report with you so that you have a clear understanding of it.
Even if your inspection comes up clean, the fee you pay is worth the price to have peace of mind. Include it in your home-buying budget and don't think of it as an "extra" expense.  It is a crucial element of your decision in purchasing the home and paying a $450 fee and finding nothing wrong is better than skipping it and ending up having to replace your roof for $3000!