Paint to Live vs. Paint to Sell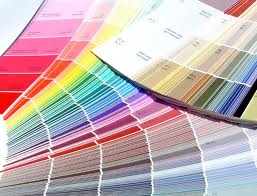 Picking the perfect paint color…before you paint your walls you search for the perfect paint color.
This new article may help you choose wisely.
I'm certainly not afraid of color, my home office is red, one sons bedroom is brown and the other chose blue.  We chose these colors based purely on personal preference; it's what WE like!
If you are painting your home before you plan to sell it, that's a whole different ball game.  Consider a neutral color that would appeal to lots of buyers.  Warm is good.  Bright and bold is not so great, neither is stark white - feels like a doctors office!!
As your agent, I can help you make selections that are fresh and current which appeal to home buyers. It is never too early to involve your real estate agent in the process of preparing your home for the market.