Tax Savings for Homeowners You Probably Don't Know About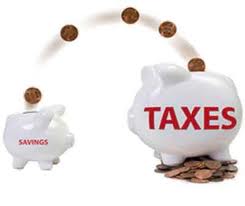 Tax Savings for Homeowners You Probably Don't Know About
You know me… I love to help you save money!  This tax season you should know about a PMI deduction that may help you save tax dollars.  If you are a homeowner, who did not have an 80% down payment, your mortgage company required you to purchase Private Mortgage Insurance or PMI. This insurance protects the mortgage company's interest in your home. The catch is that the mortgage company asks the homeowner to pay the cost of insurance. If you refinanced or bought a home between 2007 and 2011, then you may have a valuable tax deduction that you are not taking! 
The National Association of Realtors® sponsors a fabulous consumer website for homeowners at www.houselogic.com. To view this article "How to Get Your PMI Tax Deduction" by Richard Koreto, go to http://www.houselogic.com/home-topics/a-home-owners-guide-to-taxes/.
If you bought a home recently, you probably qualify for this additional tax deduction. Please let me know if I have helped you save big bucks!