The Upside to Downsizing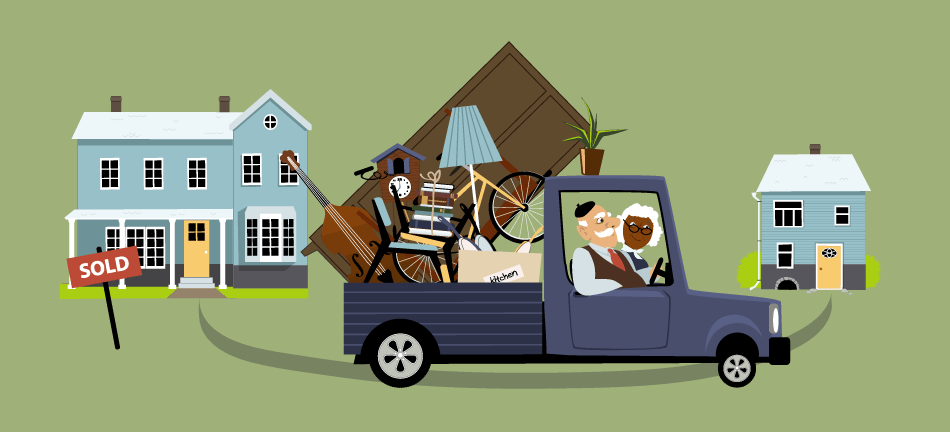 Have you recently become an empty nester with a home spacious enough for a large family?  Maybe it's time to consider downsizing.  There are numerous perks to downsizing to a smaller home:
Saving money.  You will not only save on your monthly mortgage payment in a smaller home, you will also save money on frivolous living.  One of the advantages of downsizing your home is that you can stop wasting money on furniture, and home décor that are used to fill space rather than to fulfill a function.  Filling a smaller space will allow you to prioritize what items are important and necessary for you.

Less stress.  After working hard all week to pay the bills, it's no fun to have to spend your weekend doing chores.  A smaller home equals fewer chores and less upkeep. This will free up time for leisure activities for enjoyment and relaxation.

Save energy. If you live in a large home, you know that energy costs can be expensive.  Smaller homes will not only save you money on heating, cooling and water costs, it will also allow you to reduce your carbon footprint.

Free time for travel.  With additional disposable income and less upkeep needed, a smaller home will afford you the time and cash for travel and adventure.  Weekend getaways or even long trips are less of a hassle now that you don't have to worry about being house-poor.

A new beginning. Downsizing can be the beginning of a new chapter in your life.  If being an empty nester has you feeling down, a lifestyle change might be just what you need to start focusing on how you want to spend your time, money and energy.